Broken Arrow Angus Ranch
WELCOME TO Broken Arrow Angus Ranch where you will find only the highest quality Angus, Brangus, British Cross, and Shorthorn cattle that money can buy.

Starting in February 2011: Starting up our strong, but small, Angus herd.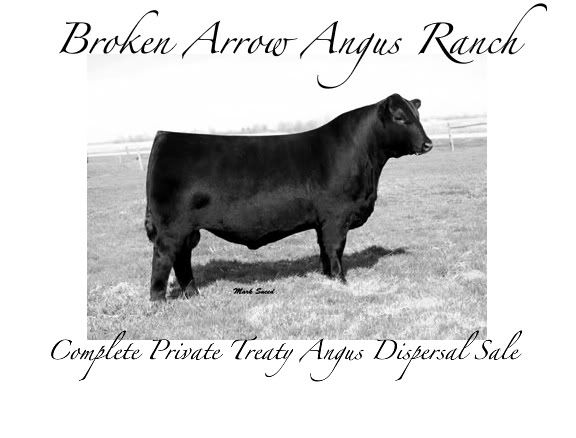 ot; i1009.photobucket.com/albums/af220/leafs014/Showcattle/BrojenArrowAngusRanch.jpg">

Pens 'n' Pastures
-----------------------------------
1-Breeding Angus
2-Recips
3-NONE
4-Herd Sires
5-NONE
6-Feeder Heifers-NOT For Sale
7-Feeder Heifers: For Sale
8-Feeder Steers
Sale Pen-Cattle For Sale
Show String-Show Cattle
Feedlot-Growout Pen















Semen for Sale
Bull
Straws
Price
None Available.
Embryos for Sale
Donor
Sire
Straws
Price
None Available.
General Info
Signed Up:
11/11/2010
Account Level:
Basic
Show Results:
View
Current Rankings
Pastures
Forum Activity
--None--